The international delegation service of the City of Copenhagen
Copenhagen Solutions
Copenhagen has a long tradition of sustainable urban development. Dive into the many aspects of one of the world's most liveable cities and listen to the Chief City Architect talk about Copenhagen Solutions.
The sustainable and liveable city
1: Liveability and urban life
We put people at the centre of everything we do and focus on creating a greener, more sustainable city.
2: Mobility & Cycling
In a sustainable city, it should be easy for everyone to get around using the greenest possible forms of transport.
3: Climate planning and adaptation
Climate Adaptation focuses on added value through nature-based solutions.
4: Waste Management and Circularity
Waste Management focuses on increasing re-use, re-cycling and circularity by creating a framework for a circular lifestyle.
Contact
If you are a delegation planning a trip to Copenhagen within the area of sustainable urban development please contact us.
When you contact us you need to indicate who is coming, when you are coming and what areas of interest you have.
If we are not able to help you, we may be able to put you in contact with other relevant organisations.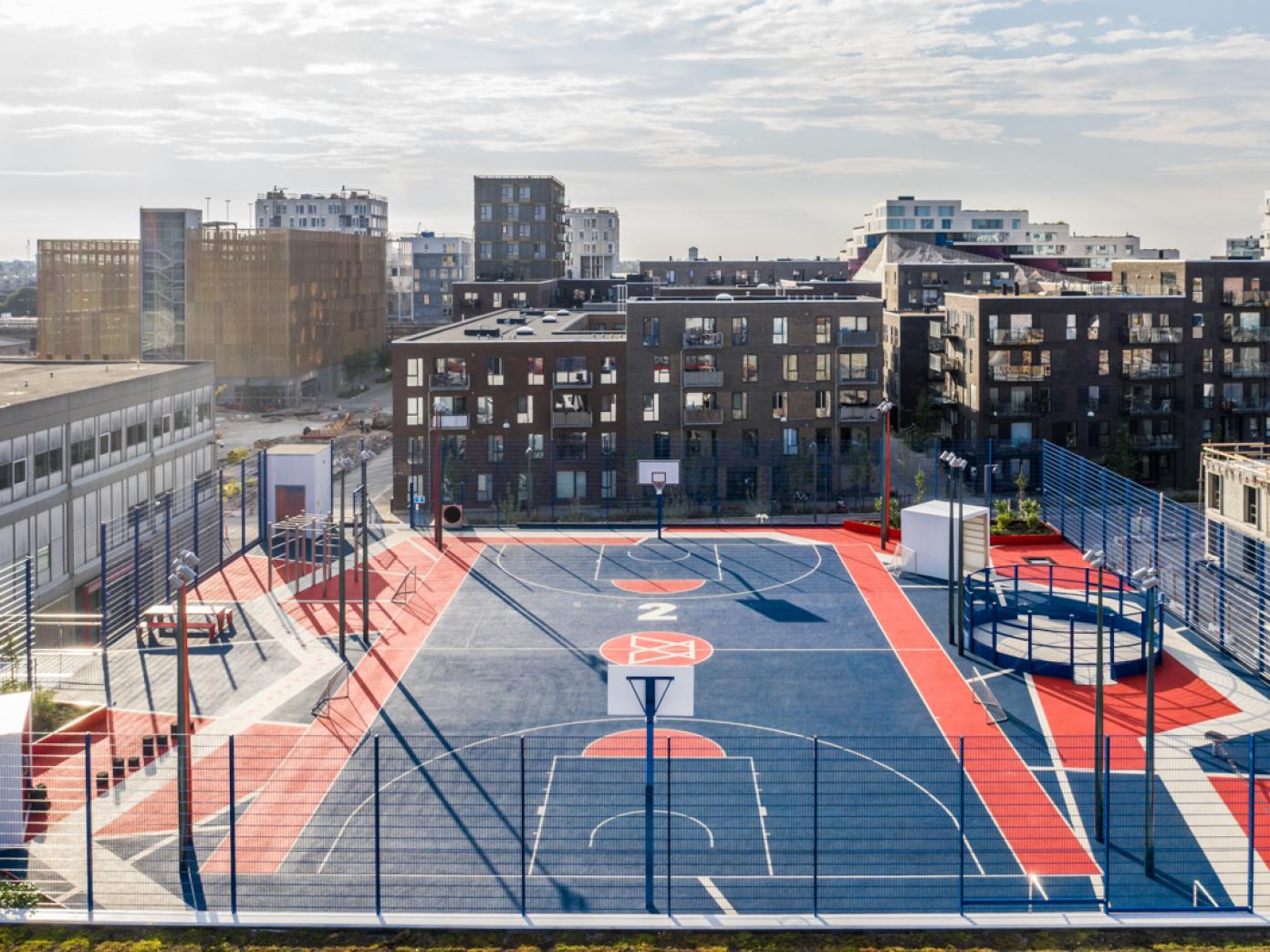 The Activity Roof "Bella" in Ørestad, Amager
Photographer:
Astrid Maria Rasmussen
Not retouched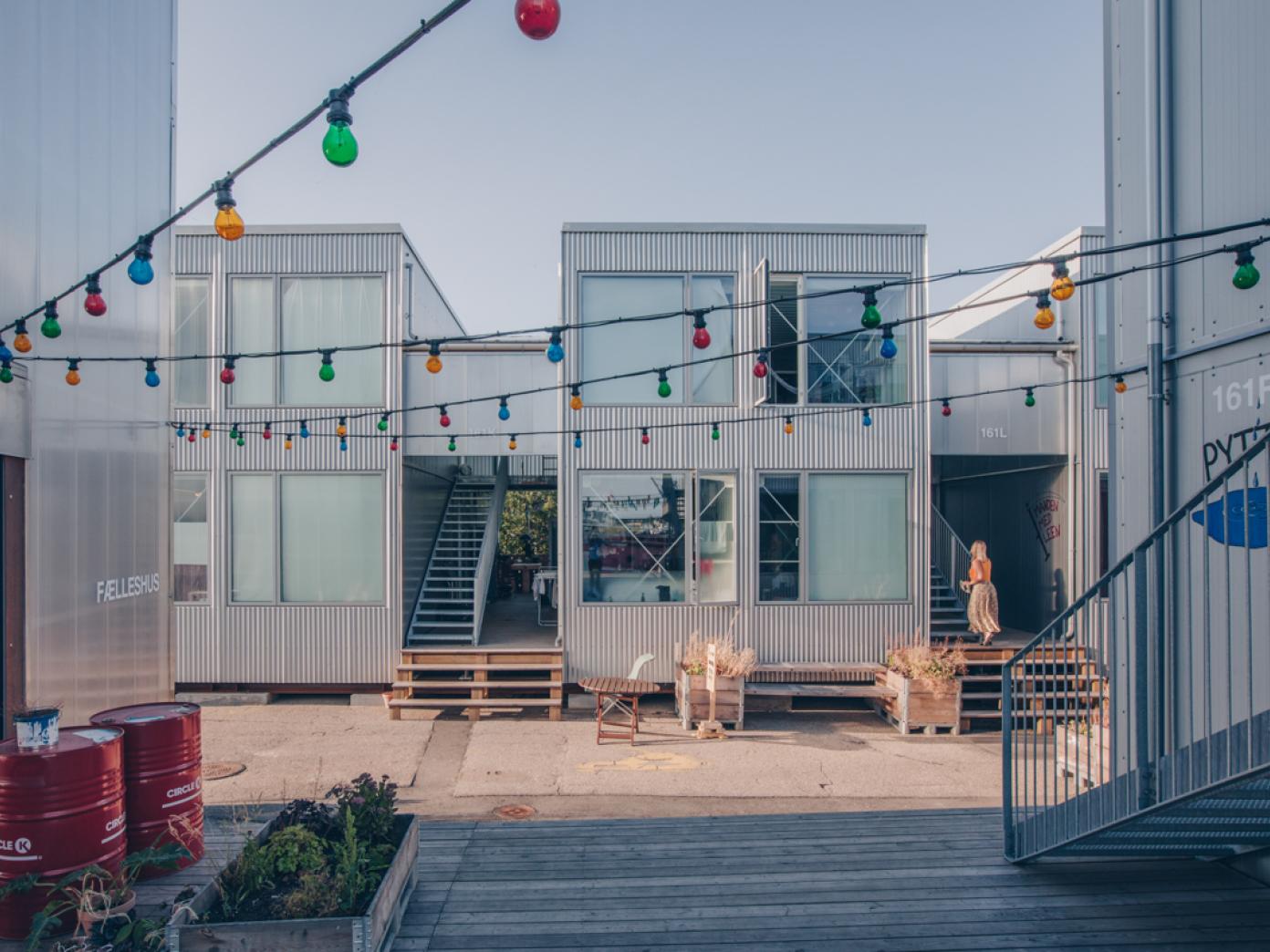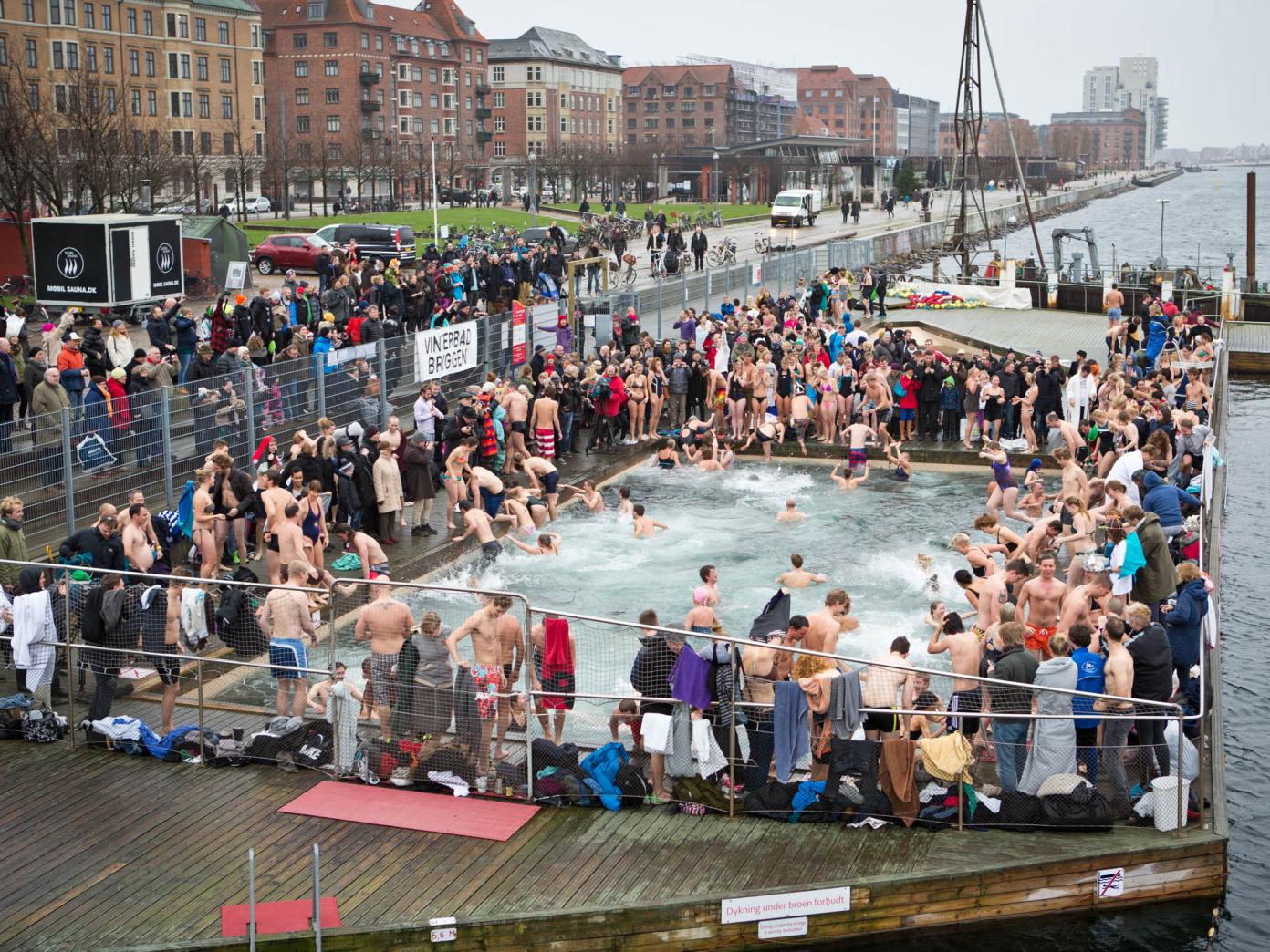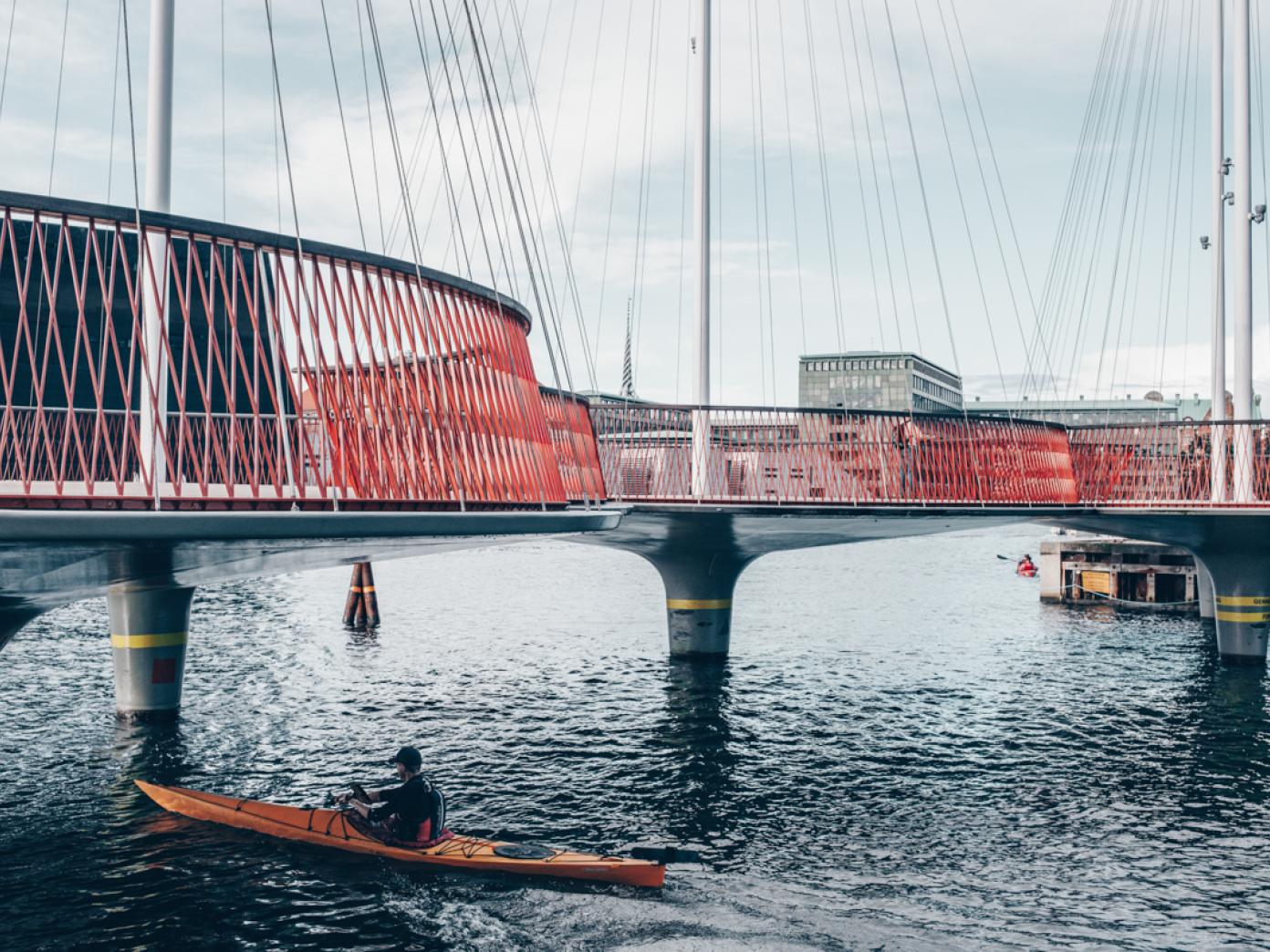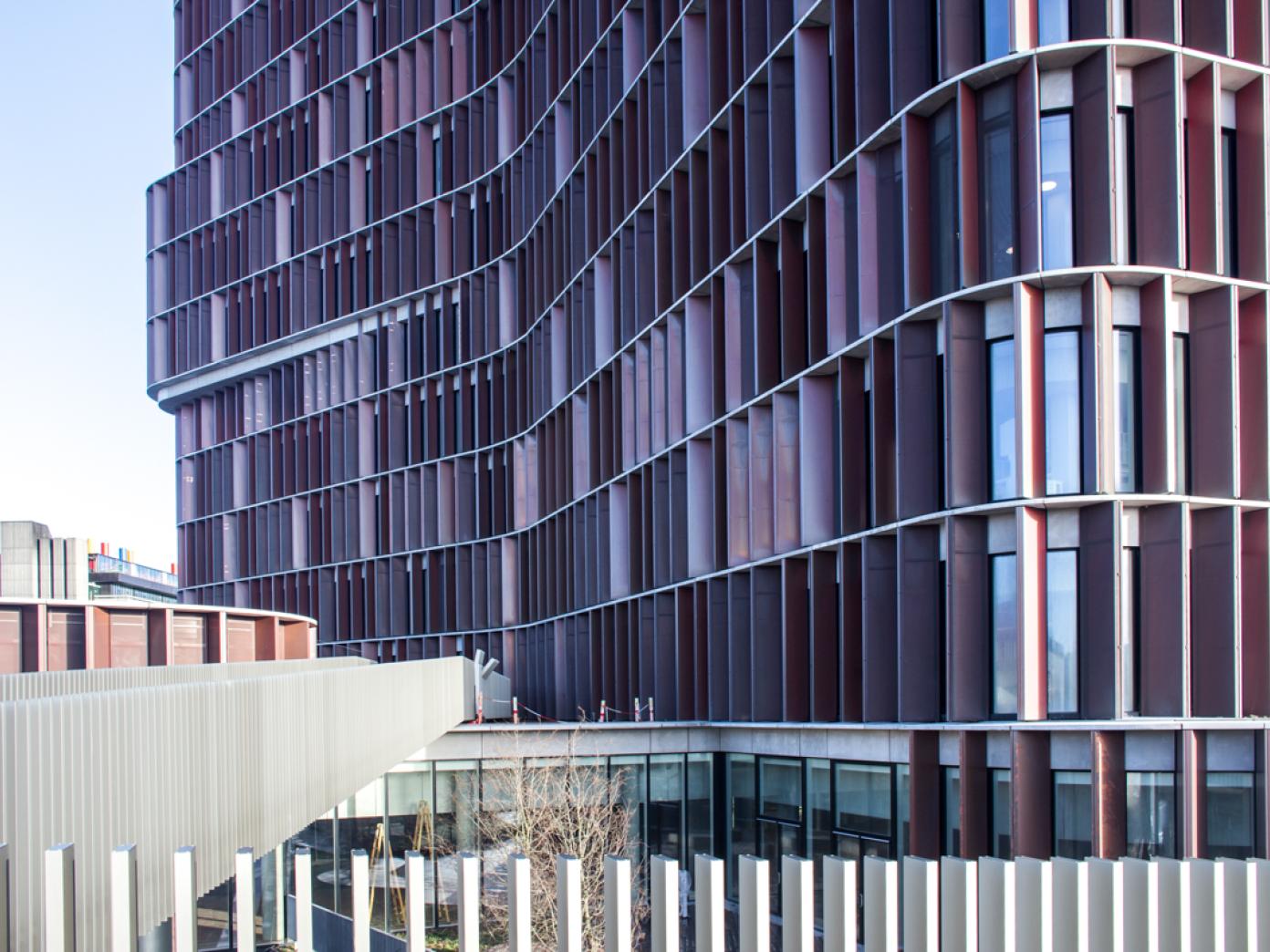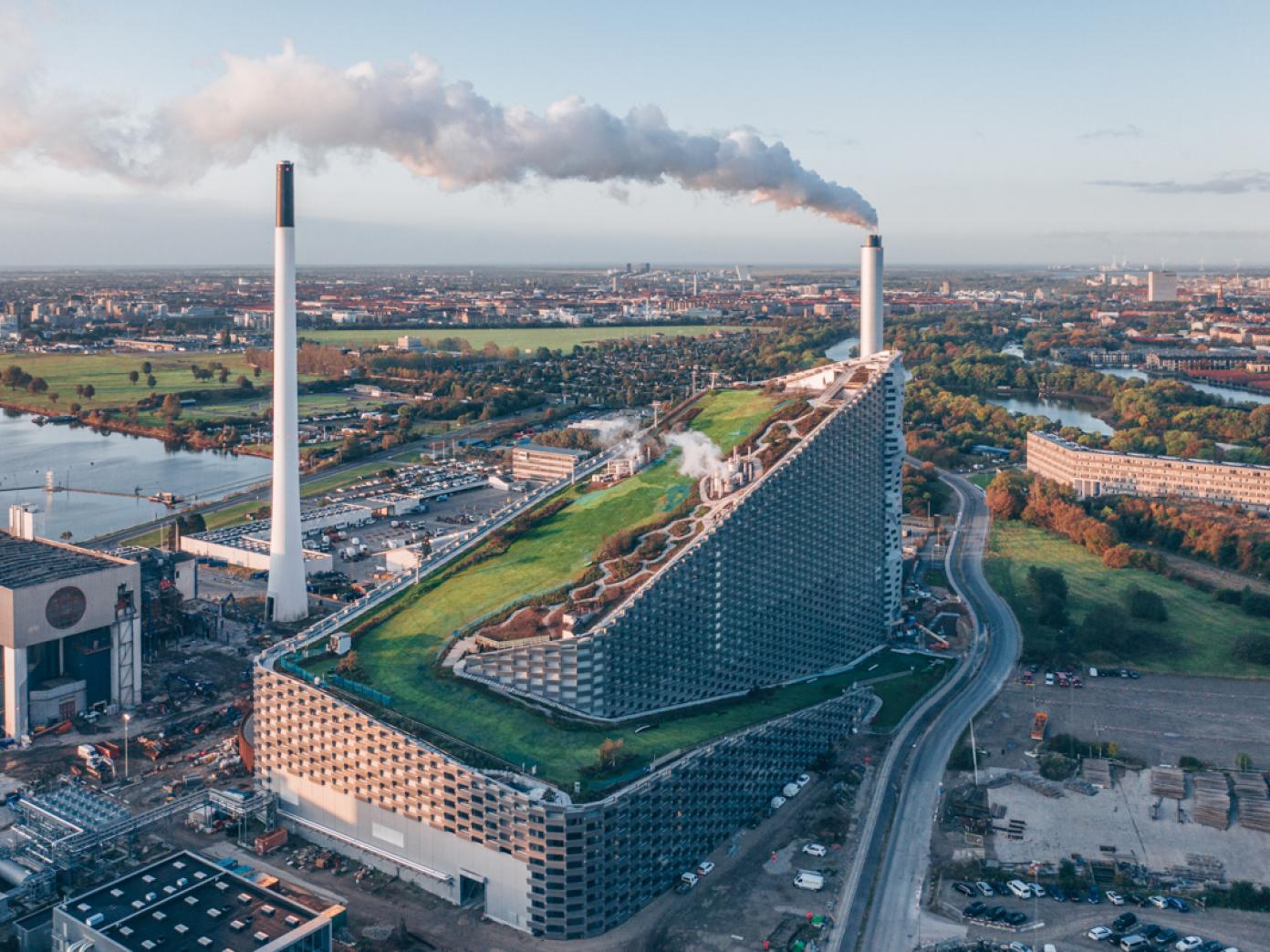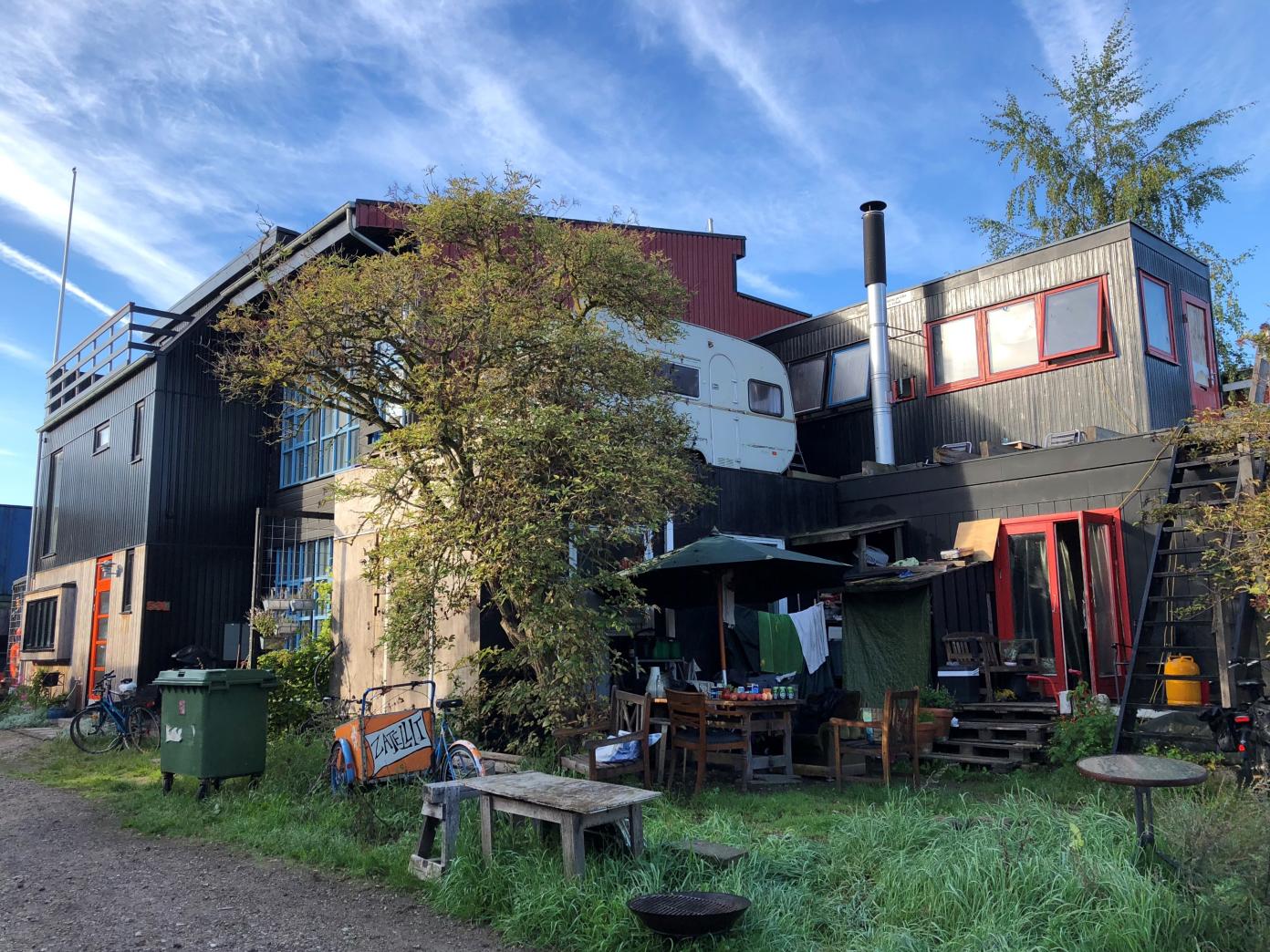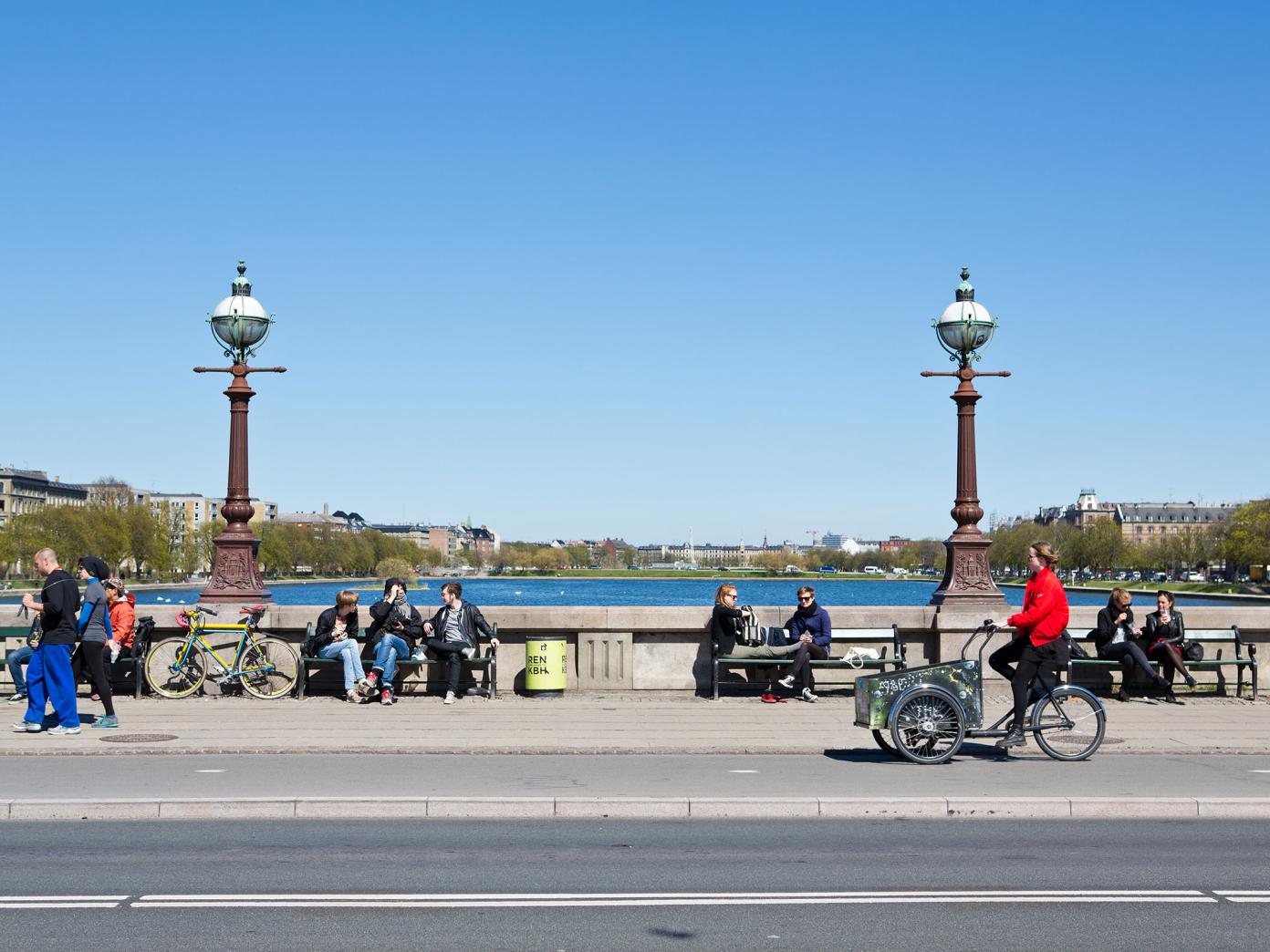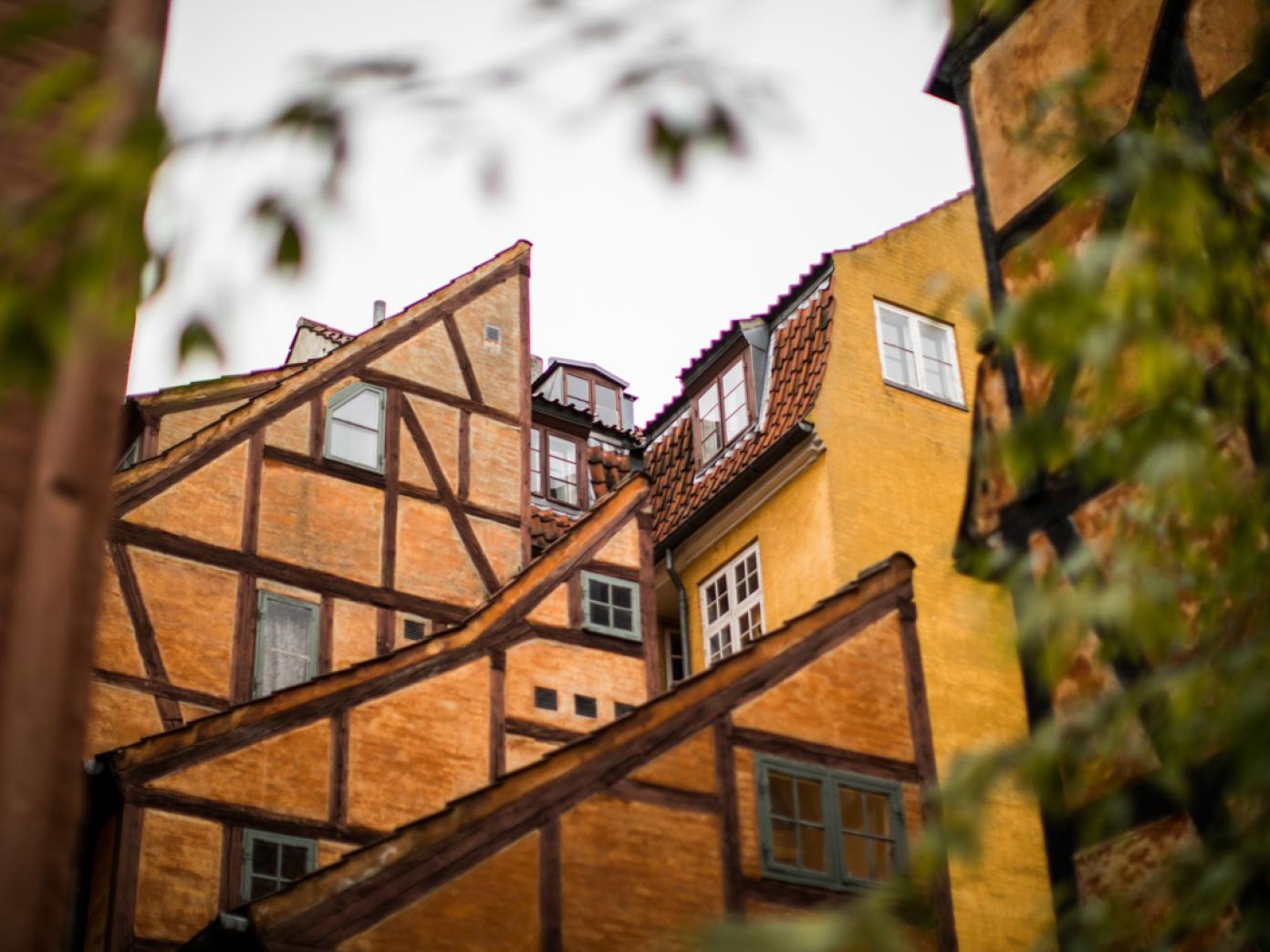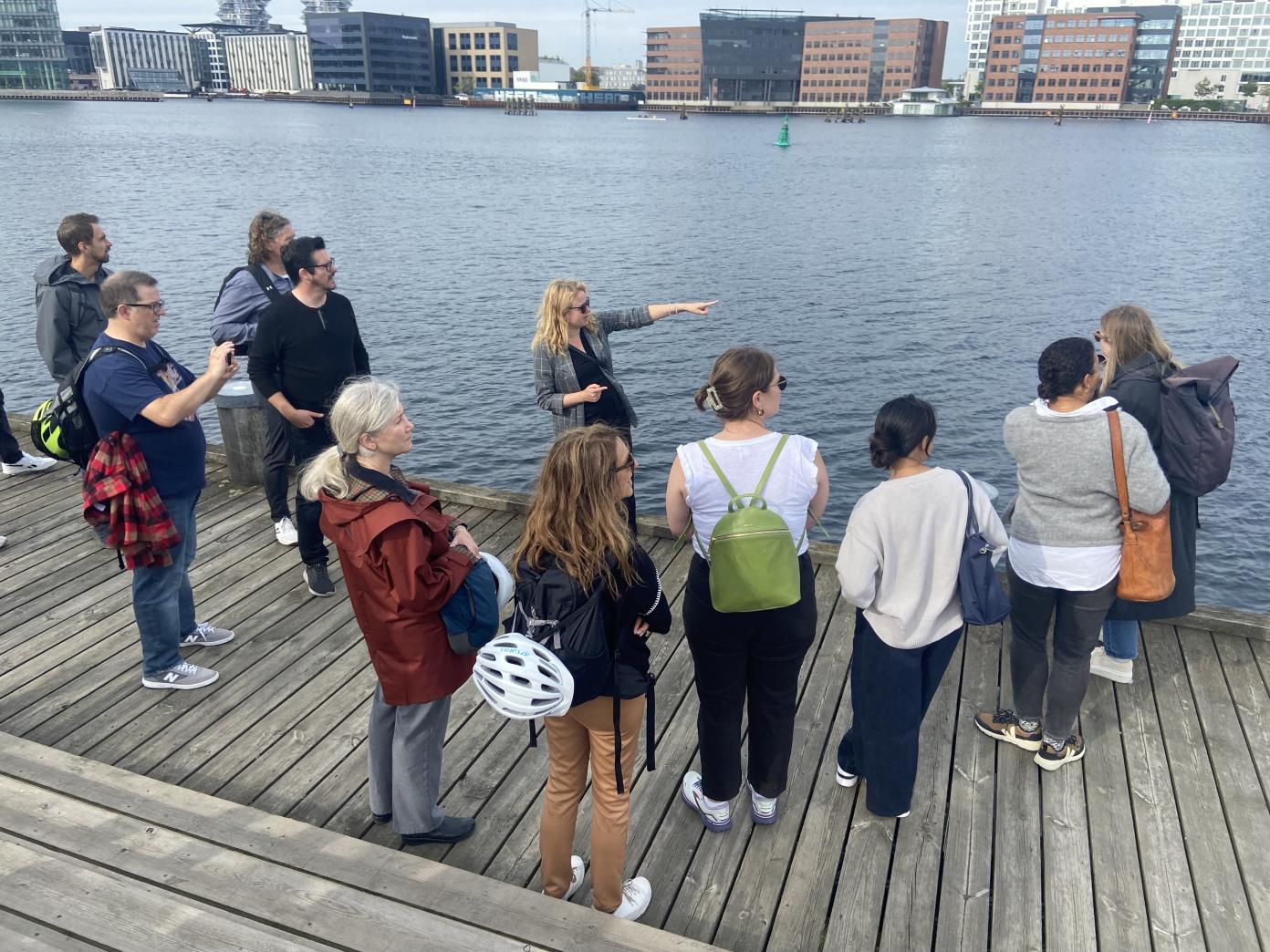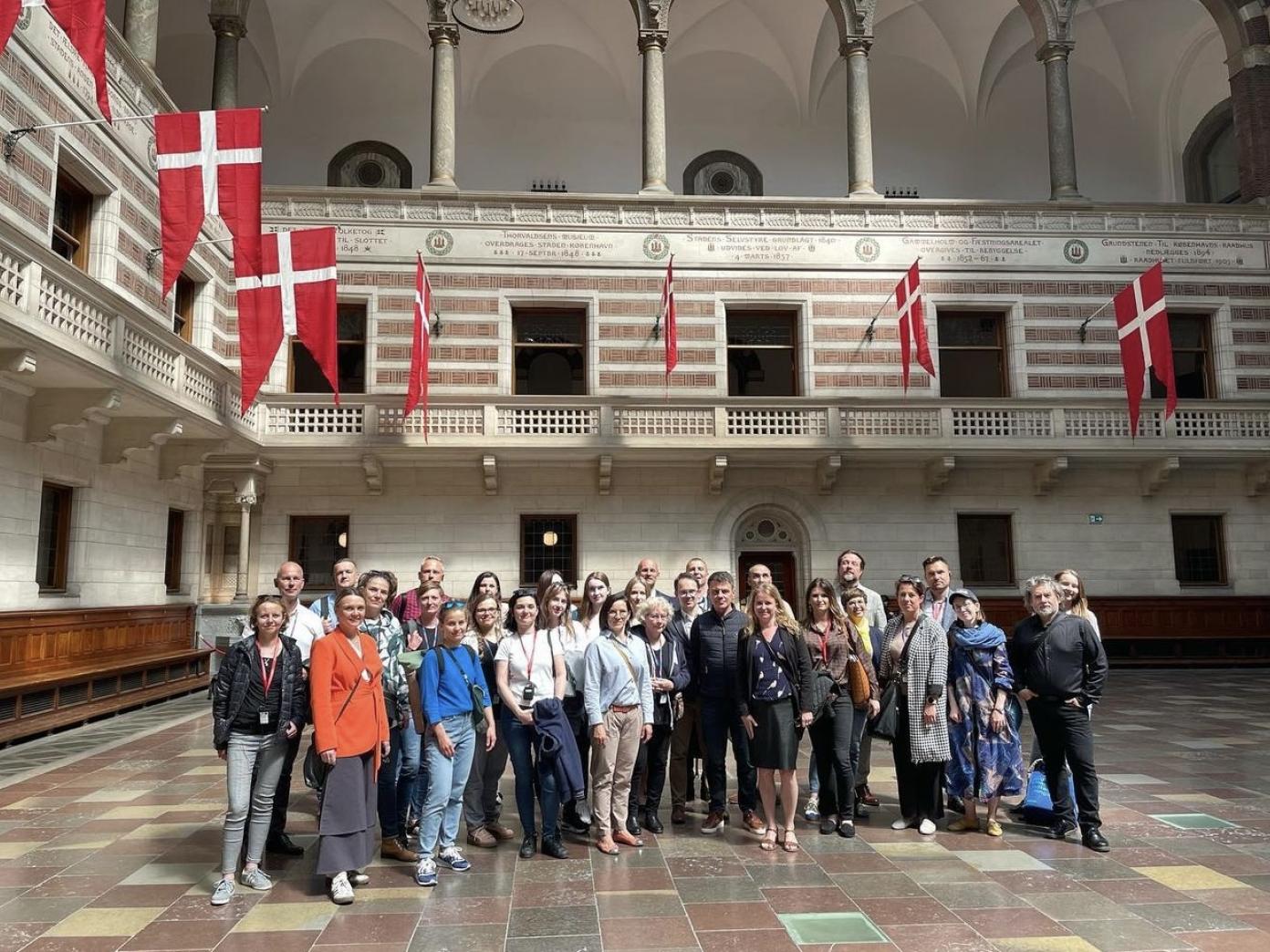 Copenhagen at a glance
From the creative and lively neighbourhoods of Nørrebro, Vesterbro and Østerbro, to the industrial and upcoming districts of Sydhavn and Nordvest to the waterfront life of Nordhavn and Amager to the good old classics – the city centre Indre By and Christianshavn.
Plan your trip
If possible, start by considering arriving by train or bus rather than plane.
You can easily get around Copenhagen either by foot, bike or public transport.
If you choose to go beyond Copenhagen to the rest of the region it is very well-connected by train. Greater Copenhagen business region also includes the southern part of Sweden, and Malmö is only 39 minutes away by train.
Copenhagen is known as a mekka for nordic cuisine and many restaurants are leaning towards a more plant-based and organic menu. Good advice is to eat local produce, seasonal and less meat if possible.
Accommodation can also be more or less sustainable and many hotels hold eco-certifications.
Eurocities Award 2021: Planning public spaces
Former visits
We have helped more than 2,000 delegates from over 90 countries with their study visit to Copenhagen. 
About us
Meet the team behind the delegation service of The City of Copenhagen.